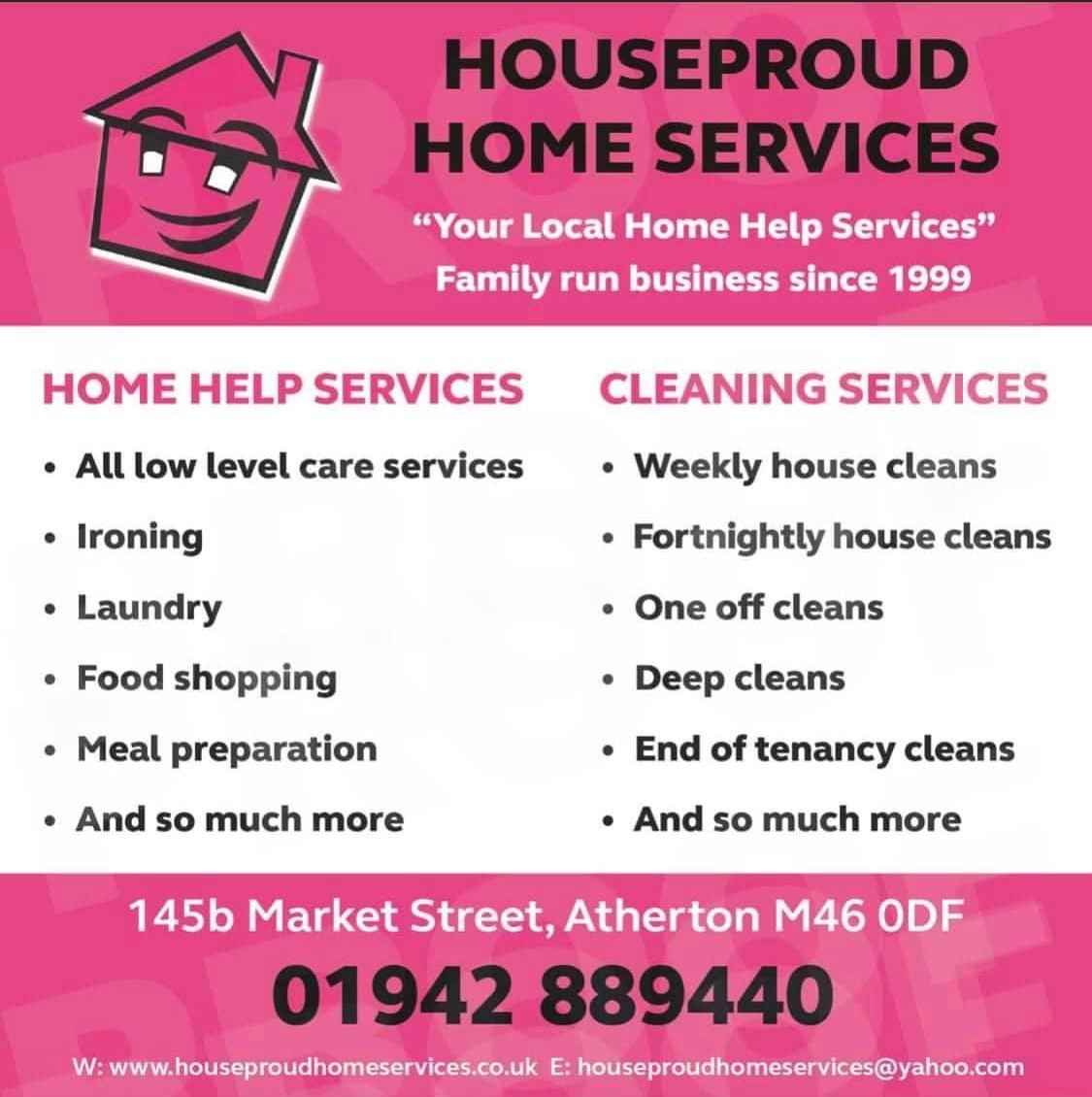 Click HERE to Contact Us and Get A Quote
Cleaning & Home Help Services
Here at Houseproud Home Services, we offer a variety of cleaning and home help services. Sometimes, life can get in the way of the jobs you know you need to do around your home or office. Ever wished you had an extra pair of helping hands to get those boring chores done? That's where we come in! Nearly 20 years ago, in 1999, we decided we wanted to help those who needed it and bring back the old fashion home help services were everything is under our roof. With our friendly and efficient cleaning teams we can carry out any number of jobs for you, from Weekly cleans,fortnightly cleans,monthly clean,one off cleans,deep cleans,office cleans the list goes on and on! . Let us take care of it all for you.
Housekeeping Services
Our housekeeping services is like no other.We will do anything and everything you need in and around the home or office such as cleaning everything from top to bottom to providing all low level care services we can do your shopping for you as well as the ironing and changing and making all of your beds.We can do your laundry why we are in your home we can do most jobs you just don't have time to do.Leave us a list of things to do and on each visit we will get it all done for you leaving you time to do other things you need to do.
Wigan Council Preferred Provider
Wigan Council has put their trust in us and we are recommended by them as one of there preferred providers .We are a local family run business employing local housekeepers and providing help for local people.Houseproud home services was established in 1999 so we over 20 years experience in this field.
All Low Level Care Services Available